wildmaninreed
Junior Member




member is offline







Joined: Feb 2010
Gender: Male


Posts: 62
Location: Reed,Kentucky

Lake Mauzy (Daisy Mae) Area/Morganfield
« Thread Started on Feb 5, 2010, 9:34pm »

---

Lake Mauzy (Better known to locals as Daisy Mae Lake) is a pretty good camping area. There is a few Porta Johns there, but no Electric or Water hookup's, It's is Primitive Camping, But it is FREE to camp. Tent's to Campers is welcome. There are horse trails with ties off's for horses. Keep a eye out for signs that show where horses are not allowed. There are a few boat ramps, But trolley motors only, No In or Out Boards allowed. This is a Impoundment type lake. The year of 2009 there was a leak that caused the lake to drain about 75% of it's water. Last time we was down there it looked like they had fixed the leak & the lake was refilling slowly. Not sure now how the fishing is now, But was good for some nice pan size Kat's, Bluegills, Crappying, Bass & a few other fishes. There are Picnic Tables & some grills on some camping spots. If you have a Nuvi or a GPSr where you can put in Coordinates & like to find this place, Put in your GPSr N 37 37.277 W 087 51.529 & them coords will get you at the lake & a Boat ramp there.

There is another little spot up the road that is not so busy like Lake Mauzy & I'm not sure of it's name, But it's a quiet little place that is off Hwy 56 going toward back to Morganfield from Lake Mauzy & it's coords are N 37 39.212 W 087 54.334
Now I'm not sure on the fishing there, it is a very small pond that looks to be some good beam catchin to be had. We just found the place last year & never got around to fish or camp there yet.

Hope this Helps some out



4rum
Super Moderator


member is offline








Joined: Jan 2010
Gender: Male


Posts: 265

Re: Lake Mauzy (Daisy Mae) Area/Morganfield
« Reply #1 on Feb 5, 2010, 11:27pm »

---

Hey wildmaninreed;

It's exactly the kind of post we need here. Excellent description of the camp ground and facilities. If anyone don't know about Google maps ... you can use the coordinates posted to locate the campground on a map with drive directions from ANYWHERE.

rum

---

Remember ... at the end of the day ... it gets dark
Soupy
Administrator


member is offline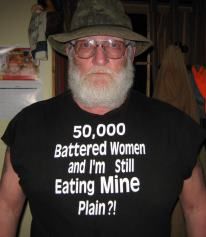 Joined: Jan 2010
Gender: Male


Posts: 545
Location: Western,KY (Dekoven)

Re: Lake Mauzy (Daisy Mae) Area/Morganfield
« Reply #2 on Feb 6, 2010, 4:17pm »

---

Ok... this guy is takin' all my good stuff away from me.....
Them ain't porta jons out there... Them are our ICE Fishin' huts !When the lake freezes over we push 'em out on the ice......Tah Dah Ice Huts... Done got the hole in 'em too.



---
Soupy
Administrator


member is offline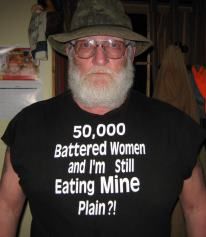 Joined: Jan 2010
Gender: Male


Posts: 545
Location: Western,KY (Dekoven)

Re: Lake Mauzy (Daisy Mae) Area/Morganfield
« Reply #3 on Feb 6, 2010, 4:27pm »

---



Purtty place too !




---
Soupy
Administrator


member is offline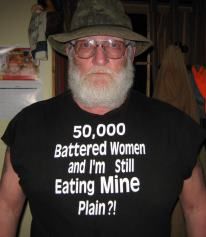 Joined: Jan 2010
Gender: Male


Posts: 545
Location: Western,KY (Dekoven)

Soupy
Administrator


member is offline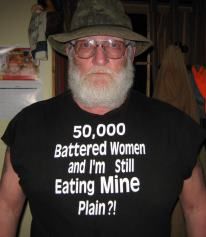 Joined: Jan 2010
Gender: Male


Posts: 545
Location: Western,KY (Dekoven)

Re: Lake Mauzy (Daisy Mae) Area/Morganfield
« Reply #5 on Feb 7, 2010, 8:28am »

---

Don't know when it was the last time you were at Daisy Mae but, they drained the dang lake last year 'cause they had a bad spot in the dam. S'ppose to be fixed and re-fillin'.... They didn't take any fish out..It use to be full of cats,'gills and some real nice Large Mouth Bass. Great place to camp too..
Also too , right up the road ( a couple of miles) from there there's another lake called Moffits Lake... It has place for RVs ,campers and tents.... Cost you a small fee to get in it but, it's a real nice place too..We also have the Trade Water River close by.. ('bout two miles from my house)


http://www.unioncounty.ky.gov/govsvcs/moffit.htm


http://fw.ky.gov/pdf/mauzylake.pdf

http://kentucky.hometownlocator.com/maps....ter%20river.cfm

When you get in Trade Water site click on this link and look at the pictures

Panoramio Photos of the local area!

All of this is within 20 miles of me.


---
wildmaninreed
Junior Member




member is offline







Joined: Feb 2010
Gender: Male


Posts: 62
Location: Reed,Kentucky

Re: Lake Mauzy (Daisy Mae) Area/Morganfield
« Reply #6 on Feb 7, 2010, 11:51am »

---

My understanding the dam had gotten a leak in it that was starting to drain it slowly, So I guess they had to drain it more to fix it. Muskrats I bet is what caused the leak? That's what did in Old Utley Lake there near South Y in Henderson some years ago.
Yeah, We love going down to Daisy Mae even if we don't catch a fish.
Yeah, There not many places in this area or down there that I not been to or heard of, But I'm sure there are a few that I havn't too,,lol
Moffits Lake is ok if you want people on top of people & Thats ok too, But when we camp we kind of pick a spot on Daisy Mae to be by ourselfs with Family & Friends with people walking up from a nearby camp & chatting for awhile & making friends, Plus, It's FREE to camp

Tradewaters, I have been on it one time back when I was on the Henderson City-County Rescue Squad. Went down there to look for a guy's outboard that fell off the back of his boat,,lol. It was a Off the Records kind of run. Look to be some good fishin on it too. I guess I'll have to get to work on getting a good motor for our boat & get down there for some fishin.
Soupy
Administrator


member is offline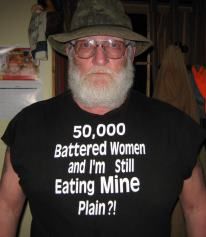 Joined: Jan 2010
Gender: Male


Posts: 545
Location: Western,KY (Dekoven)

Re: Lake Mauzy (Daisy Mae) Area/Morganfield
« Reply #7 on Feb 7, 2010, 2:41pm »

---

Anytime you guys wanna fish down here..... You could probably give me a call.....
Bring your fishin' poles and something to eat if ya git hungry ... I think my boat is big enuff for the three of us....................................and probably 3 more.But, not to sound mean or nuttin' I don't allow none of them spirits in the boat....Not that I care that you drink 'em... It's just the dang law is really stupid down here.

---